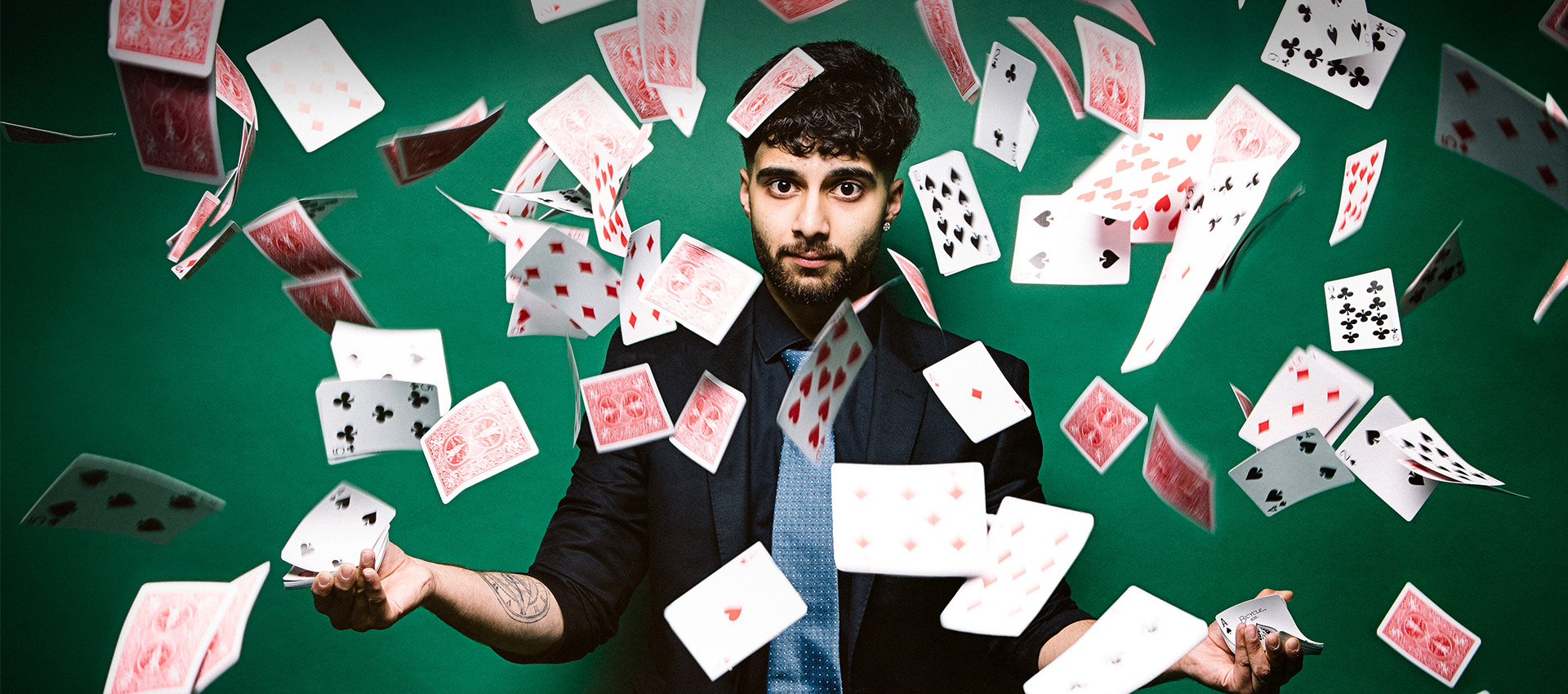 I am RB Magic
Hi. I'm a professional young magician based in Wiltshire, UK. I am a highly skilled and very well practiced close-up magician who focuses on performing new and exciting magic to you, my audience. I have performed all over the UK as a professional close-up magician at hundreds of weddings, corporate events, parties, as well as public street magic! With my unbelievable sleight of hand & modern style of magic, and with a professional & personable approach, I'll perform all sorts of tricks and illusions, including: magic with cards, coins, notes, ropes, fire and Rubik's cubes!!
When you hire me, I'll mingle with your guests whether they're standing at the bar, or seated at their table. I'll be friendly and relaxed and I will deliver magic that will make you rub your eyes in amazement, having just witnessed me do the impossible before your very eyes.
Hire me if you want your guests feeling excited & 100% entertained…and it's the perfect ice-breaker!
Contact my agents at Alive Network for booking details and any questions you may have. Otherwise, check out my videos and my other pages to learn more about me and to see me in action.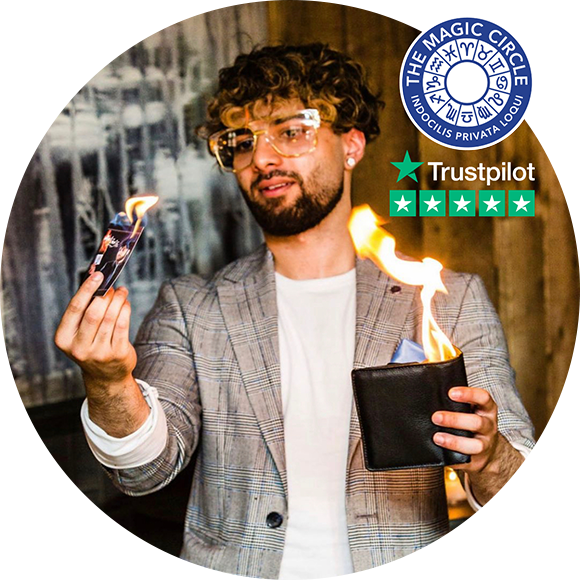 50 customer reviews
"Raj was a pleasure to be around. He was timely, friendly an easy to talk to. He is super engaging and witty and had every table laughing. I would 100% book him in the future! 10/10 Simply magical!!!!!"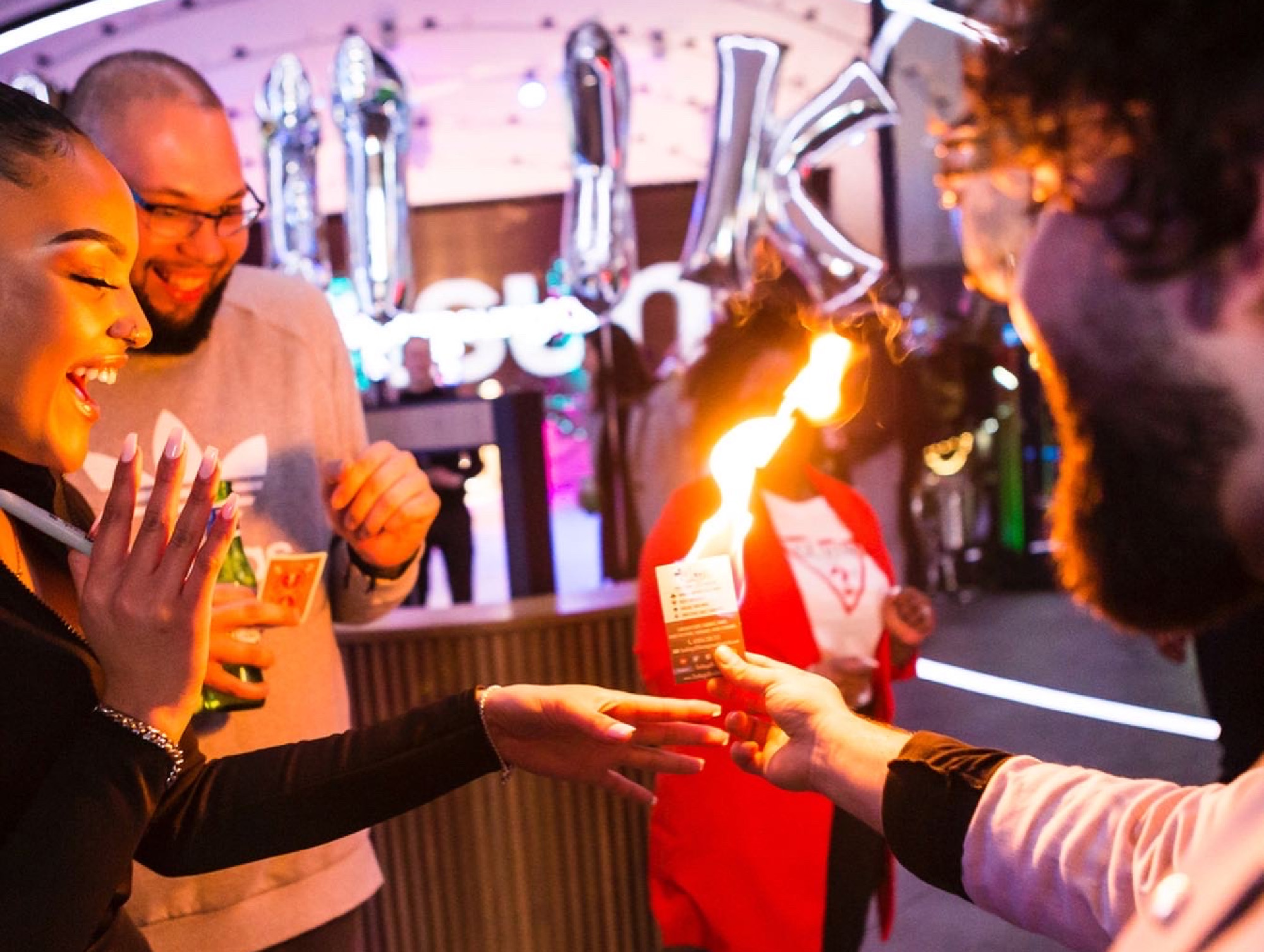 " Just wanted to thank Raj for making our event memorable. His personality, energy and humour, along with some amazing magic tricks, made the evening very special. Next time we need a magician he will b... - Richard T "
"
We booked RB Magic in London for our wedding, and he was a big hit ! Couldn't recommend him more. 5 stars
- Andy N
"
"
Was looking for entertainment for a corporate event and booked RB Magic. Raj was brilliant at the event, mingling with the attendees and creating excellent networking opportunities and bonding moments...
- Jordan H
"
"
We hired Raj, RB MAGIC for our corporate party. During the planning stages he was prompt to reply and flexible to our needs and business safety requirements. On the day Raj arrived early to set up, an...
- Nicholas C
"
"
100% recommend RB Magic. He was absolutely outstanding. We cannot wait to hire him again!!! Thank you for a great experience.
- Rach B
"
"
Brilliant. I have booked him 3 times and the joy and smiles the magic gives is really nice to see. I will be booking him again….very much recommend.
- TDONE
"
Your Event Deserves The Best
Check Out What You Get
Five-star rated magician with a contemporary edge!
Over 6 years' experience and a member of the prestigious magic circle
Previous clients include HSBC, Waitrose and Great Ormond Street Hospital
Risk free bookings with included Covid Cover
Call Me On 01782 740839 or Make An Enquiry